Upcoming Events:
Special presentation by EH&S and Facility Services on October 17th at 4pm – 711 Hav – SNACKS will be provided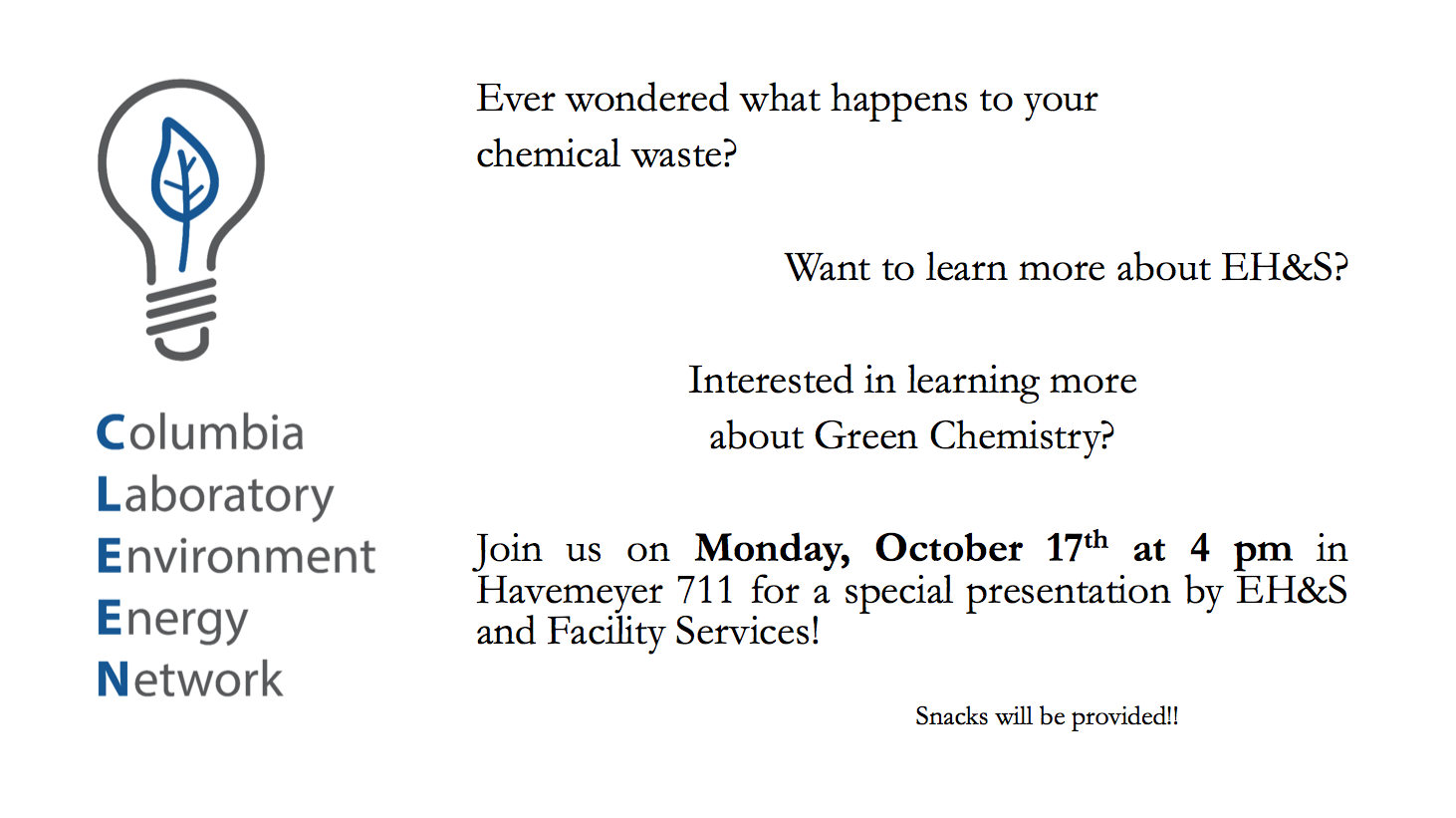 Past Events:
Movie night on October 7th at 7 pm – take-out party!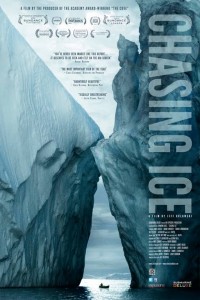 CLEEN Picnic
5:30 pm June 25, 2015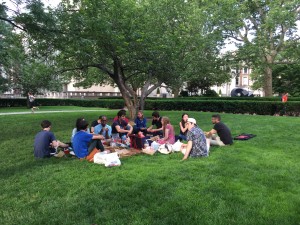 CLEEN members and guests enjoying a delightful picnic on picturesque Havemeyer lawn.
CLEEN Holiday Gathering
8:00pm December 16, 2014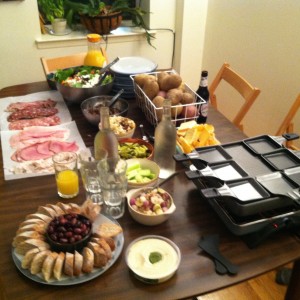 With the holidays approaching, the Columbia Laboratory Energy Efficiency
Network (CLEEN) will meet tomorrow night (Tuesday, 12/16 at 8 pm) for a
small festive gathering involving cheese and lots of good cheer. 
Electronics Recycling Drive
December 11-12, 2014
If you have old electronic equipment that you no longer need, members of CLEEN (Columbia Laboratory Energy Efficiency Network) will come by to pick it up for recycling. Facilities will be collecting many things for recycling and reuse this Thursday and Friday and we would like to make it easier for you by transporting the things to the drop-off locations.
Please think about objects that can be recycled from your lab and we will come pick it up at those times.
This is the list of items that are acceptable (taken from an email titled "Clean and Go Green" sent on Dec 3).
Reuse/Donation:
* Clothing
* Textiles & Linens
* Non-perishable Food
* Books/Used Books
* Coats
* Shoes
* Small Household Items
Recycling:
* Furniture
* Computer Monitors, Keyboards and CPUs (please clean your hard drive)
* Paper/Cardboard
* Batteries
* Electronic Equipment
* Bulbs
* Toner Cartridges
* Paint Cans
Best,
Margarita Milton
Nuckolls Lab
CLEEN Social
8:00pm November 11, 2014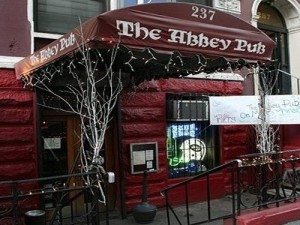 To celebrate CLEEN now being officially recognized by GSAC as a student organization and receiving $500 of funding, let's grab beers at the Abbey Pub.