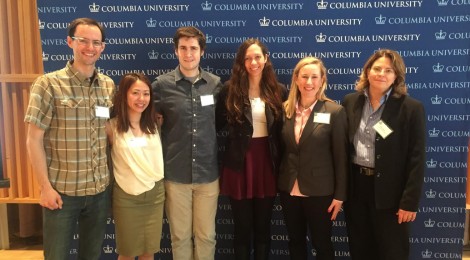 Although laboratory spaces make up about a quarter of Columbia's total building area, they consume about half of its energy. After fume hoods, -80 ˚C freezers are the biggest energy consumers in a lab, and they operate less efficiently as ice deposits build up. Not only that, but frosty freezers are less safe and also are more likely to catastrophically fail.
We are excited to announce that our new program called "Break the Ice" which aims to address this problem has been funded through the 2015-2016 Columbia University Green Fund sponsored by Columbia Dining, Housing, and University Event Management.
Check out this picture of some of our members at the 2015-2016 Green Fund kick-off event and be sure to stay tuned for updates!